When your shoes aren't looking their best and you're wondering how to shine them properly, it's important to use the right procedure and materials. The following steps, which include advice from a professional…
Keep reading »
Browse Topics in About Shoes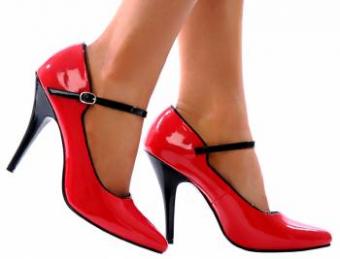 Everything you ever wanted to know about choosing, buying, and wearing shoes is all right here in LoveToKnow Shoes.
Shoe Information
For most of us, shoes are a necessity. We wear them to work. We wear them to the gym. Kids wear them; babies sport them. Let's face it, they're more important than people often like to admit. Shoe talk isn't always about sexy shoes or even where to find the latest deals on the hottest footwear.
Shoe Repair
Do you need to know what to do when your favorite pair of shoes starts to fall apart? A sole could be loose. What if you broke a heel? You need to know all about shoe repair to eliminate your footwear woes. You're not destined to buy cheap shoes to replace the pair you spent a fortune on just because of a minor mishap. Shoes can be fixed and they may even be better than new when you're done!
Styles
If you're looking to make a statement with your comfortable shoes and they have laces, look for ways to revamp your current pair with a new set of shoe laces--or just a new way of tying them. You'd be surprised what a small investment can do for your feet.
If shoe laces aren't your thing, you can try a pair of platform shoes for style and comfort. They're not as laid back as sneakers, but they can be almost as comfortable. There's not a big stiletto heel to balance on. You won't even notice you're wearing a heel at all in many of cases.
Know Your Shoe Options
It's good to know your options when you're trying to be different, sexy, or comfortable at work. Shoes are a quick way to solve your needs, no matter what the rest of your attire is like.
You can be wearing jeans and a fitted tee, but if you put on a pair of sexy pumps, you've instantly upped your appeal.
Destined to dull and uncomfortable business suits day after day? Pop on a pair of shoes with special insoles and you're instantly going to be a bit more relaxed.
You may not even be sure what shoes to wear with a certain style. Just what shoes go with skinny jeans, anyway?
Shoes can really make or break your look, and knowing what shoes are in style, how to wear them, and what is right for your feet can make a huge difference in how you look, and how you feel.