Peripheral Neuropathy Footwear
Reviewed by
Terri Forehand RN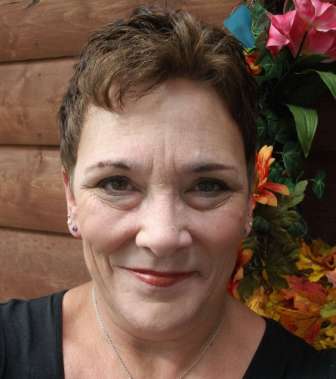 Terri Forehand RN
Terri is a critical care nurse with over 35 years of experience. She is also a freelance writer and author.
Read More
Advances in footwear for peripheral neuropathy are doing a lot to help ease some discomfort associated with this condition. There are many stores that specialize in comfort footwear today, and modern assistive shoes often don't even look like traditional orthopedic styles, allowing a variety of choices that still meet your needs.
Why Peripheral Neuropathy Footwear Is Necessary
According to the Mayo Clinic, peripheral neuropathy is a result of damage to the peripheral nerves and causes weakness and numbness, typically in the hands and feet. The National Institute of Neurological Disorders and Stroke (NINDS) states that there are over 100 different types of peripheral neuropathy and it affects approximately 20 million people in the US, so if you suffer from this condition, you're not alone. There are many causes of this disorder, including injury or trauma, repetitive stress, metabolic and endocrine disorders (such as diabetes), autoimmune diseases, kidney disorders, some cancers, infections, and exposure to certain toxins. According to NINDS, diabetes is the leading cause of peripheral neuropathy.
Health.com states that the most common reason for hospitalization among diabetics is because of a foot wound, and 15 percent of all diabetics develop a foot ulcer at some point. Out of those, 24 percent will need amputation. The reason for these issues is typically because of peripheral neuropathy, which causes dangerous numbness in feet. To prevent injury, getting the right footwear is key. Today there are a variety of options that allow proper circulation, can help ease pain, and reduce pressure and sensitivity.
What They Should Provide
As you embark on your search for the proper footwear that will be equally comfortable and appropriate for your condition, there are a few style characteristics you should look for to make things easier. According to WebMD, some traits to look for include:
A deeper, wider toe box: Choose have shoes with a high, wide or rounded toe box that can allow proper circulation and accommodate things like bunions and hammertoes.
Cushioned soles: Look for soles with good cushioning designed to reduce pressure on the ball of the foot and provide shock absorption.
Soft and supportive: Shop for shoes made of materials like soft, stretchable leather and choose supportive styles.
Accommodation of custom inserts: Some individuals may need custom or prescription inserts, so consider looking for those that can accommodate inserts.
Some people may require shoes that are completely customized for their feet for extra support and protection though these are usually only required if foot conditions are severe. However, you should always seek the advice of a physican prior to choosing your footwear.
Choices in Protective Footwear
If your peripheral neuropathy is caught early, you can continue to wear non-orthotic shoes so long as you maintain good foot health, though you should look for styles that are supportive and comfortable. Consult with your doctor as to what type of shoes will work best for your specific situation.
Fortunately, there are more stores for this foot condition than in the past, making shopping convenient and thorough. After checking with your physician, consider one of these styles:
Orthofeet
Orthofeet specializes in footwear for neuropathy and features an innovative Ortho-Cushion system and ergonomic soles. Their selection includes athletic, casual and dress shoes in men's and women's styles. They have a variety of colors available so you're not relegated to plain black or white shoes.
The Orthofeet brand is recommended by podiatrists, with Foot and Ankle Centers of Charlotte County stating they provide extra comfort and protection for those with diabetic food conditions. Prices range from about $80 to $140, and they provide a money-back guarantee as well as free shipping and exchanges. Popular styles include:
Chattanooga: This women's shoe comes in an attractive dark grey and red style and features lightweight arch support, a non-binding design to reduce pressure, seam-free padded lining, a two-way strap system for a customized fit, and orthotic support with a gel heel for added comfort. It comes in women's sizes 5-12 in medium, wide, and extra wide widths for about $120. Reviewers praise the comfort, style, and support these provide.
Shreveport: This men's casual shoe looks like a standard lace-up, but has actually features a tie-less system that integrates laces with hook and loop straps to make it easier to get the shoes on and off. It has a stylish hiking-shoe design done in brown leather and also features Orthfeet's special cushioning and support system. They come in men's sizes 7-14 for about $130 and can be ordered in medium through extra-extra wide widths. Reviewers give these shoes top marks for comfort, stability, and longevity.

Chattanooga
Z-CoiL
Z-CoiL offers about four dozen different shoe styles for men and women, ranging from athletic shoes and ankle boots to sandals and mary janes. The shoes feature an innovative design that includes a wide conical steel coil in the feel to reduce impact and relieve pain. Shoe prices range from about $240 to over $300. Z-coil also guarantees that their shoes will help reduce sensitivity and provide a refund if they do not. According to Podiatry Management, these shoes can be helpful for a variety of food conditions because of their shock absorption characteristics. Some styles to consider:
Freedom Classic: Available for men or women, the Freedom Classic in navy and white has a partially slip-resistant sole, Z-Orthotic, wide toe box, breathable mesh in the exterior, thick cushioning, and a padded tongue and collar (to help resist friction). You can get it in sizes 6-10 for women and 8-13 for men for about $260.
Toffler Clog: This shoe features a covered coil with a comfortable heel, built-in Z-orthotic, soft nylon lining, cushioned removable insole, and wide toe box. The sleek leather style is work-appropriate and versatile enough to go with most outfits. Find it in men's sizes 10-14 and women's sizes 6-11 for about $260.

Freedom Classic
Drew Shoes
Drew Shoes is also focused on comfort footwear, and you can shop men's and women's styles according to condition. The store carries the seal of the Pedorthic Footcare Association. They carry therapeutic shoes that contain Medical Heel Stabilizers, wide steel shanks, and polyurethane slip-resistant outsoles. There are several styles for those with diabetes and other foot afflictions for both men and women. In addition to neutral styles, they also carry some brighter colors for more variety. Prices range from about $160 to $235. Consider these styles:
Vivid: This women's shoe offers an alternative for the woman who wants something beyond a simple white walking shoe. This bright pink style is accented with a stylish snake-print pattern and features extra depth, a removable footbed (to accommodate prescription orthotics) a moisture-wicking lining, and Drew's exclusive Barefoot Freedom technology. Buy it for about $140 in women's sizes 5-13. It's also available in widths ranging from Narrow to WW.
Lightning II: This men's walking shoe has extra cushioning, a breathable design, dual shanks, a soft fabric lining, a padded tongue and collar, and is made with Drew's special Plus Fitting system that [provides added depth and removable footbeds. The classic style means it can go with any casualwear, and it's available in men's sizes 6-16 for about $165. Widths range from Narrow through 6E.

Vivid
Healthy Shoe Store
The Healthy Feet Store has shoes designed for those that suffer from a myriad of foot and leg conditions. They carry a selection of brands, including Xelero, a brand recommended by Donna Robertson, C. Ped, ATC-MS for those with foot pathologies, and Propet, which is podiatrist designed and diabetic-approved. They also stock several types of shoes insoles and foot supports, which provide overall shoe comfort and stability for sufferers of peripheral neuropathy.
The shoes come in a good range of styles in mostly neutral colors, ranging in price from around $75 to $230. They offer free shipping and returns and a price match guarantee. They make it easy to shop by condition, so just look under the men's or women's section for neuropathy. Examples of styles they carry include:
Xelero Hyperion II Low: This women's walking shoe is designed with maximum cushioning and arch support, a moisture-wicking removable insole, a durable outsole, a rocker-bottom, and padded tongue and collar. Its done in a synthetic, breathable fabric and has a soft lining that won't cause friction. The neutral tan color makes it a versatile option. It's available in women's sizes 6-12 in medium and wide widths for just under $200.
Propet Vista Walker: This men's walking shoe comes in black or brown and features soft nappy leather with a ventilated design. It has a rocker-profile design, an arch stabilizer, includes a removable shock-absorbing insole and a wide, rounded toe box as well as padded tongue and collar for comfort. You can find this style in men's sizes 8-16 in medium through 2X wide widths for just under $100.

Xelero Hyperion II Low
Eneslow
When you need something custom-designed for your foot problems, try specialized shops such as Eneslow. They have storefronts but you can also shop online and contact them with particular needs. In addition to selling inserts and assistive devices, they can custom-make shoes to order. If you're someone who's been a real shoe-lover, this can be a great way to get something that is still expressive but takes care of your feet.
Styles Have Changed
Overall, selections for shoes designed to support troubled feet have improved dramatically, better guaranteeing that, though you have peripheral neuropathy, you don't have to suffer. Once you find a select style or brand that you like, you'll soon realize that it's not such an inconvenience after all.